I've enjoyed a wonderful week in balmy Brisbane with one of my beautiful boys. Nothing beats spending precious time with the ones you love. Thank you Anthony! More memories to treasure forever.
During the week I read the six shortlisted titles in the 'Younger Readers' category of this years Children's Book Council of Australia (CBCA) book week awards, as well as reaquainting myself with the six books selected in each of the other categories. I can't wait to share them with you this term.

After spending the morning hiking through the amazing Springbrook National Park in the Gold Coast hinterland, I took time out with a great book aptly titled The Simple Things.
What better place for a story than under the Story Bridge which celebrates its 75th birthday this month.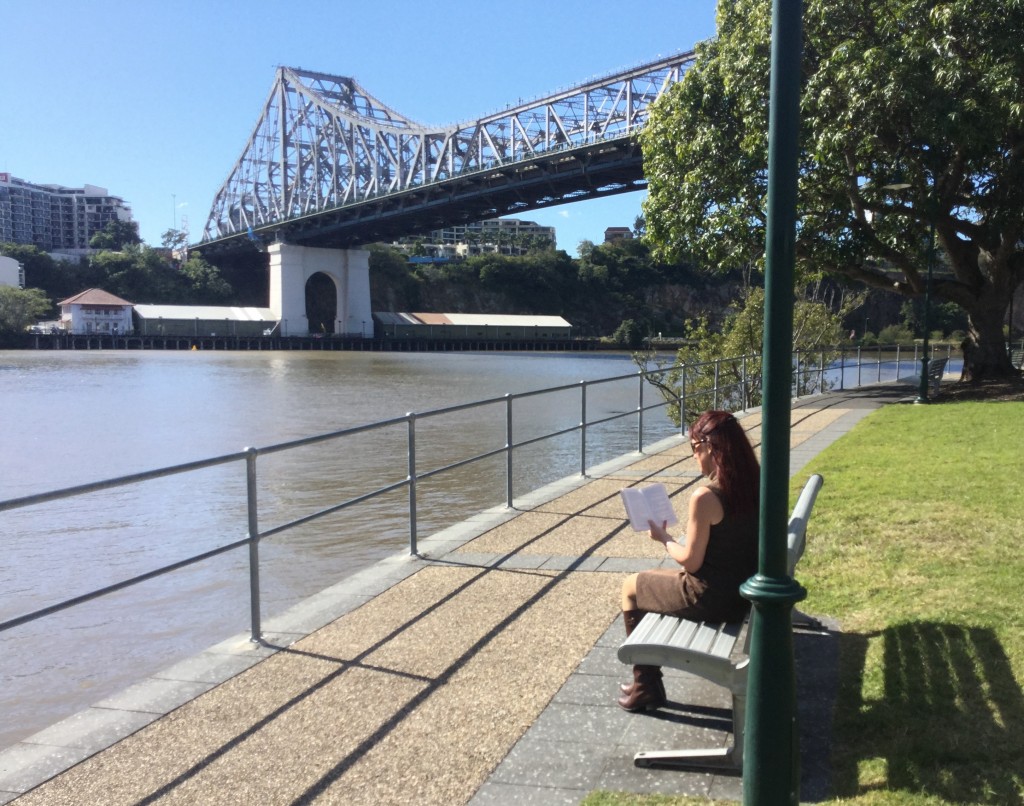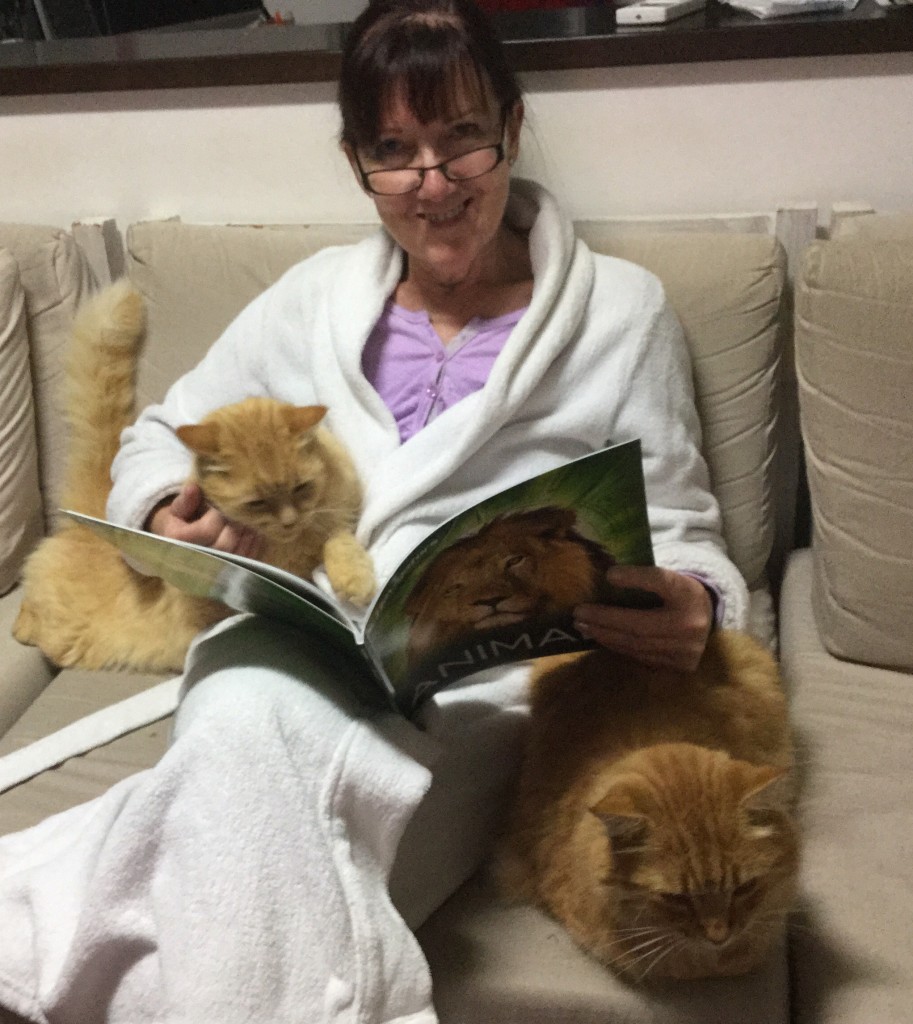 Bedtime reading with the boys. Wolverine was nonplussed but it certainly had Hercules's attention.
I hope you found time for some reading during the holidays. I'd love to hear about what you've read.