Dear Diary,
Today I'm going home with Jorja and she's been telling me so many things that we are going to do on the weekend and it sounds like so much fun, like her sisters birthday party where we get to sleep in swags. At recess I got to meet Jorja's friends and then we went into class and we played musical statues.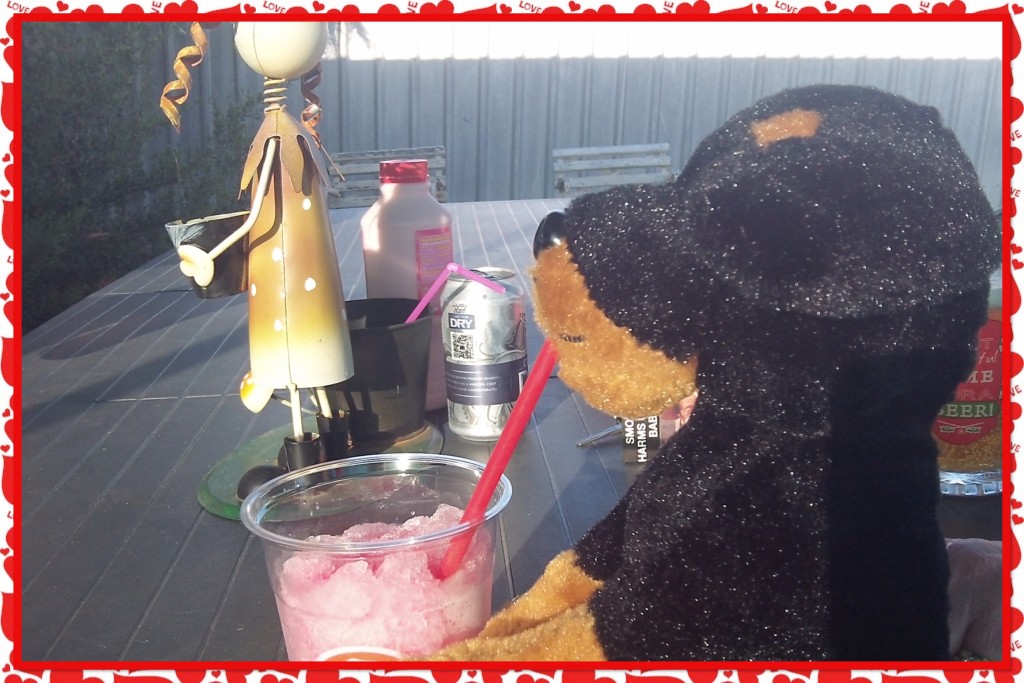 After school we walked home and on the way we went to the shop and got slushies. When we went home we had some yogurt, then read my favourite book, 'Pig the Pug,' then it was time for a sleep. When I woke up I had a talk with Jorja's pop. He asked me lots of questions.
Dear Diary,
I can't wait to go to school with Jorja tomorrow. I just hope I don't have to go to the bottom playground because I'm very special and Mrs Riding wouldn't like it. I just want to eat some treats from the canteen. The only thing I want to eat is JELLY!
Dear Diary,
I forgot to tell you when I got to Jorja's I met her panda called Pandy of course, and then I met her mum, dad and sister. They were really nice. Then a song came on the radio, 'History' I think, and her dad was busting out some moves. It was pretty funny! Then we had a group hug. It was snuggly and it felt awesome. Today has been a great day. I can't wait for tomorrow.
Dear Diary,
Today is Jorja's sister's birthday. Jorja's went swimming and I stayed home. Then Jorja's sister's friends came over and Jorja's friend Nahla came for a sleepover too. During the night she wanted to go home because she missed her mum.
Dear Diary,
Today is Sunday and we went to Woolworths. We got a Boost and it was very tasty. Tomorrow I have to go back home to Mrs Riding. I had an awesome time with Jorja. It was super dooper fun! I wonder who will take me home this Thursday?