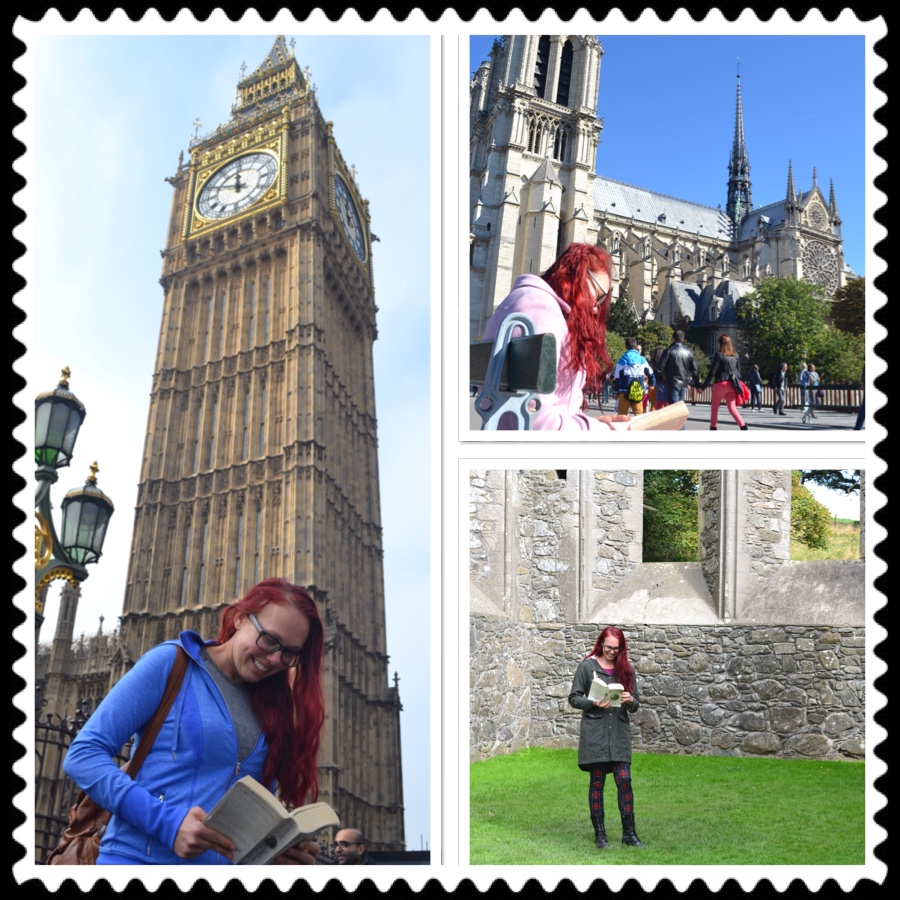 As I travelled around England, Wales, Scotland, Ireland and France with my partner last school holidays I always made sure I had a book on hand to read when things were getting a little dull.
My partner took some sneaky shots of me reading in front of Big Ben in London, sitting on a park bench in Paris with Notre Dame in the background, and reading amongst ancient castle ruins in Ireland.
Reading is so much fun; you can do it just about anywhere.
As a child my favourite books were written and illustrated by a lady named Beatrix Potter. She is the creator of the very popular Peter rabbit book series. My love for these stories drew me to a place called Windermere in the Lake District of England. Windermere and the Lake District is where Miss Potter wrote many of her stories. Whilst here I visited Miss Potters house, and many of the locations that inspired her.
Speaking of Potter, no not Beatrix Potter a different Potter. Harry Potter! I am also a Harry Potter fan (books before movies always!) I was lucky to come across the famous Hogwarts Express Bridge in Glen Coe Scotland.