Do you know where I went today? I'll give you some clues.
I visited an island north of Brisbane.
It's the smallest of three islands in Moreton Bay.
Most of the island is a National Park but the southern end has 4 suburbs with a population of around 16000 according to 2006 census data.
It was very hot and I needed to cool off so we went to Woorim on the surf side of the island for a swim but I wasn't allowed on the beach.

I hung out in the shade with Anthony while Mrs Riding had a swim.
Then Mrs Riding took me to Banksia beach on the lee side of the island for a dip. So refreshing!
There were hundreds of these strange blue-blubber jellyfish (catostylus mosaicus) washed up on the beach. I felt a bit sorry for them.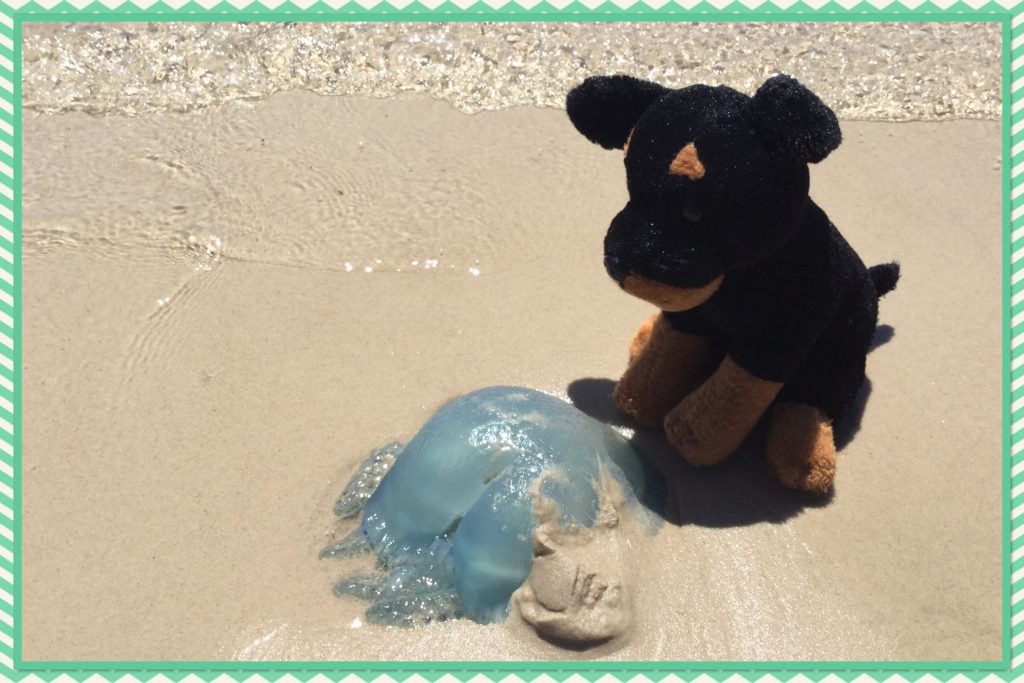 Morton Bay, Woorim, Banksia beach… have you discovered where I went?