I would have to be the luckiest dog in Australia!
I arrived home from a magnificent month in Queensland and then I was off again. This time to our state capital and a spectacular dinner cruise on the harbour.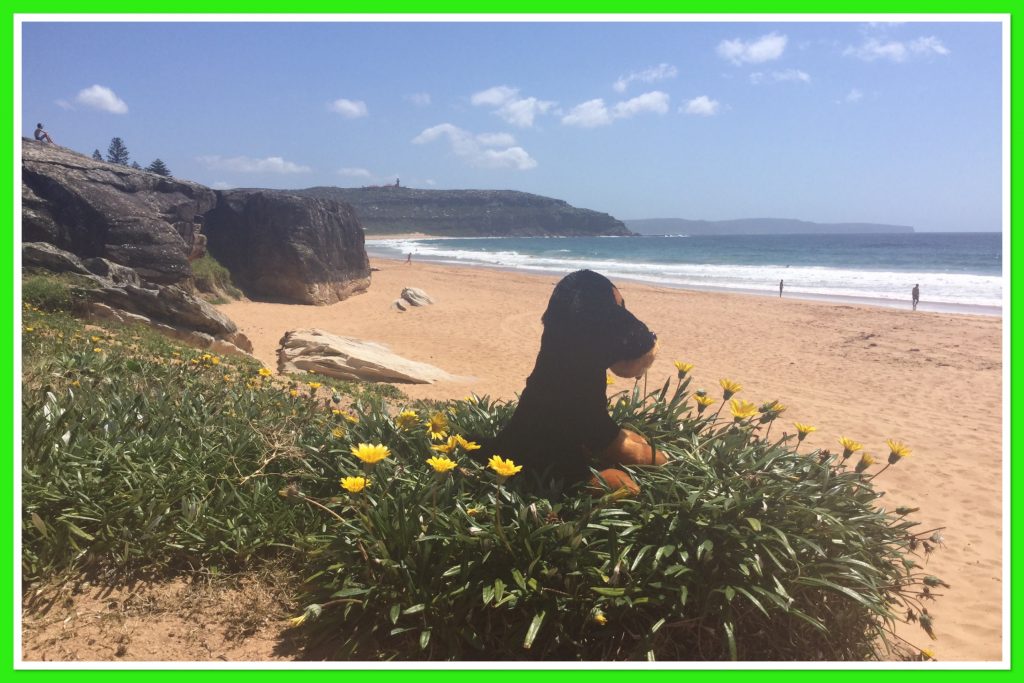 The following morning I had time to stop and smell the roses, well gazanias actually. Can you guess this mystery location? It is the northern most suburb of Sydney and where all of the outdoor filming for 'Home and Away' takes place.
After a stroll around the peninsula and through Governor Phillip park we met friends for lunch.
We took in the sights from the lookout before travelling home.
What a super weekend!
I'm looking forward to seeing all my friends at Tenambit public school next week.
I wonder who will be first to take me home in 2017?