We had an awesome day as we celebrated WRAD. The whole school stopped as one at 11am and celebrated the joy of reading by having a great story read to them.

Mrs Johnson read Stories from our street by Richard Tullock to 3J.

An inspirational local deaf woman, Pam Wells, shared Little owl by Phillip Gwynne with K/6D and then they had fun creating some art work.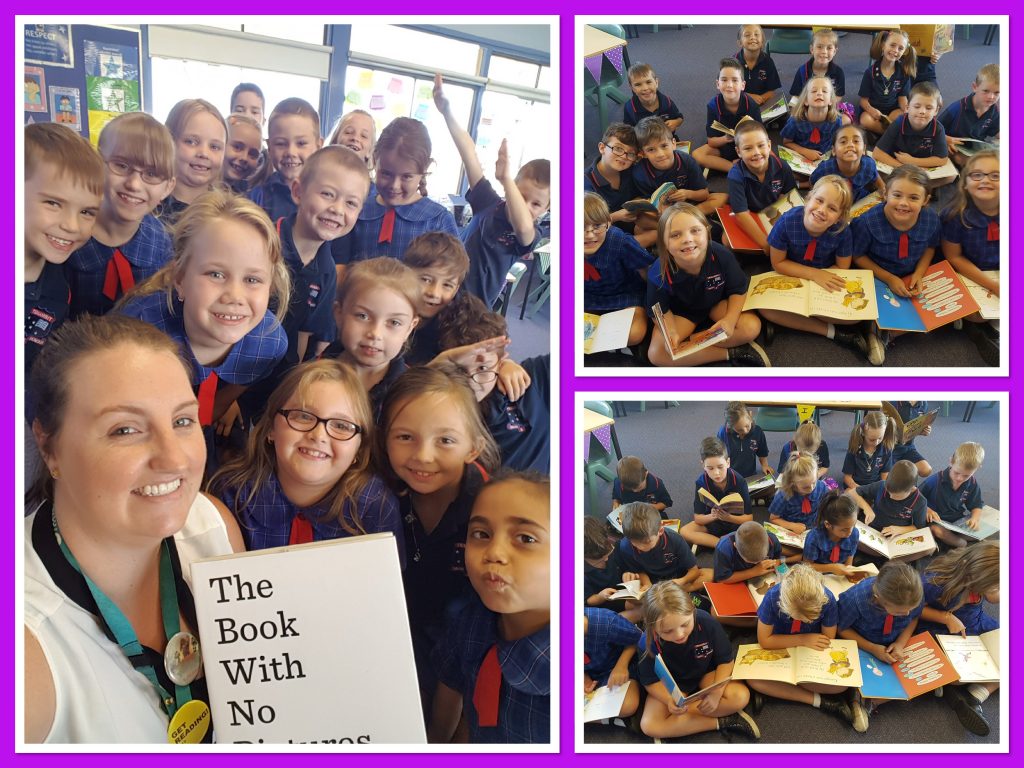 Miss Wright read The book with no pictures by B.J.Novak to 2W and then everyone shared a book either from home or from the class library.

Mrs Robinson read Shaun Tan's Rules of Summer before starting Alice's adventures in Wonderland by Lewis Carroll to 3/4P. Students also had a chance to choose their own book to read.