Dear Diary,
Today I visited the Queensland Art Gallery and Gallery of Modern Art (QAGOMA) at South Bank in Brisbane. It's always on Mrs Ridings list of to-dos when she visits Brisbane. It was unreal, or should I say surreal. Check out the photos below and you'll see what I mean.
This amazing crystal encrusted reindeer was created by the Japanese artist Kohei Nawa. I could see myself reflected in the crystal balls.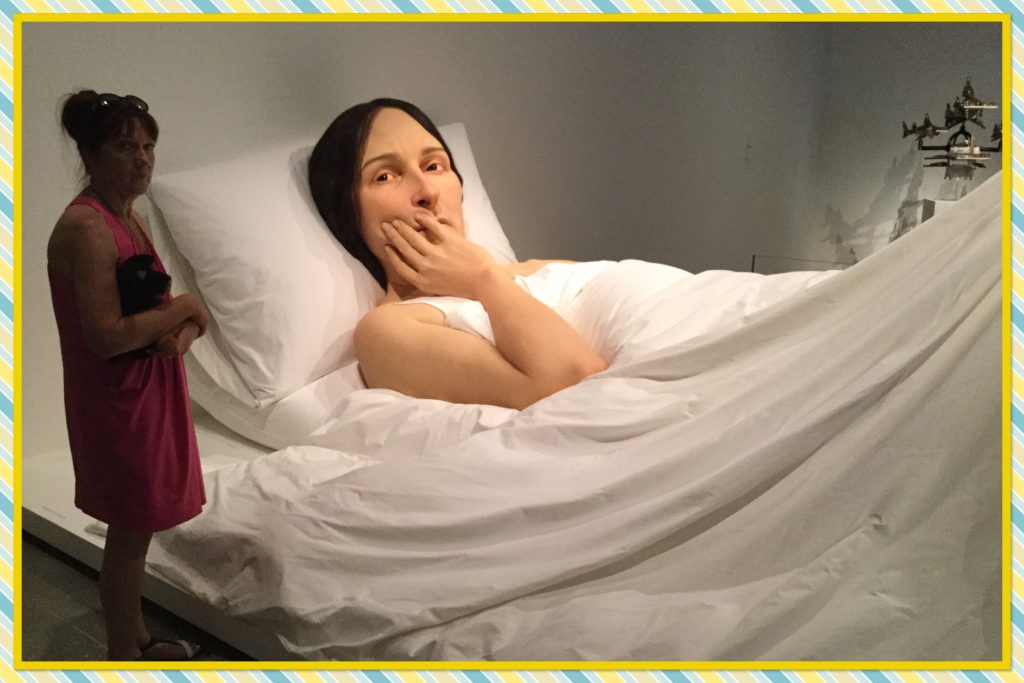 This was called In bed and was created by Ron Mueck. I had a strange feeling I was on the island of Lilliput and had discovered a friend of Gullivers.
This alien looking structure was by Argentinian artist Tomas Saraceno and was called Biosphere cluster. It was a bit surreal walking among the huge suspended bubbles that had Tillandsia (air plants) living inside them. They were connected by elasticised nylon ropes to more bubbles on the floor that were half full of water. If you touched any of the ropes it caused the whole structure to move. Pretty cool!
I had fun watching Mrs Riding getting creative with Lego. There was a really long table with lots of amazing building all created from 400,000 white Lego blocks. The artist behind this idea was Olafur Eliasson who called it The cubic structural evolution project.
More of the crazy art that we saw.
I even got to hitch a ride on some horses.
Outside the gallery in the garden overlooking the Brisbane river we came across the strangest thing, an elephant standing on his head. The World Turns, was by New Zealand artist Michael Parekowhai. When I looked closer there was a small native water rat not far away. Maybe that's what scared the elephant and made his world turn upside down.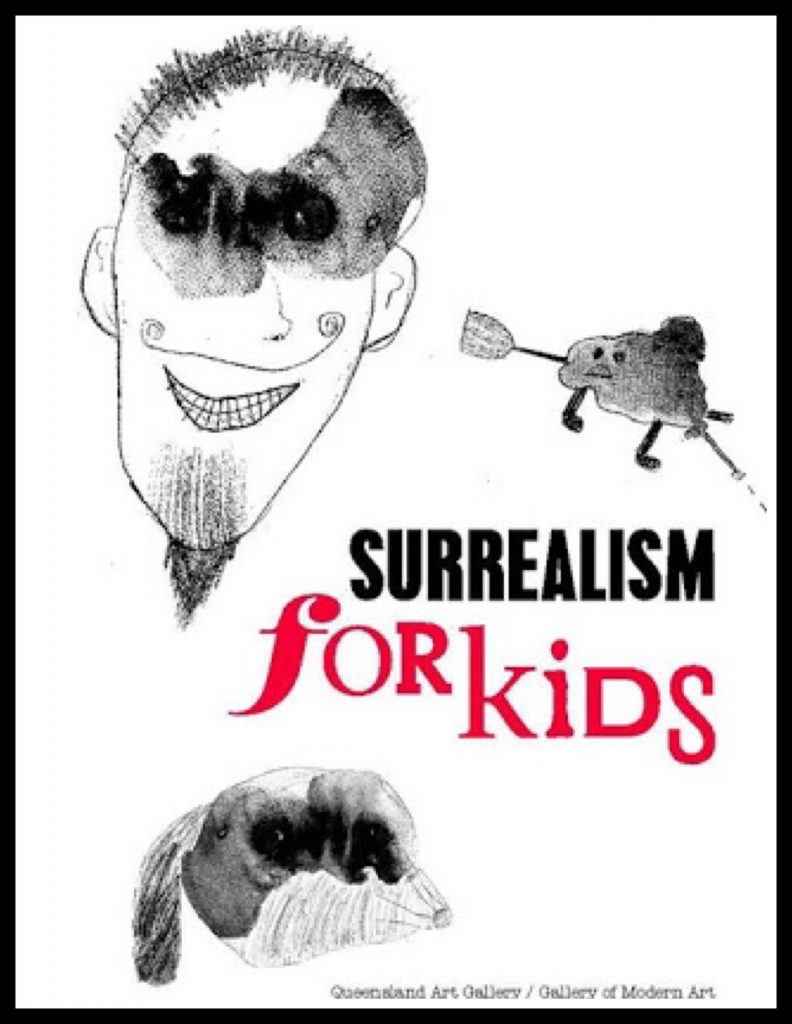 Mrs Riding said if you want to have some fun creating your own surreal art you should look for this book in our library. It was published by the Queensland Art Gallery and she bought it here on one of her many visits.
It's been a fun day! Til next time, BD.