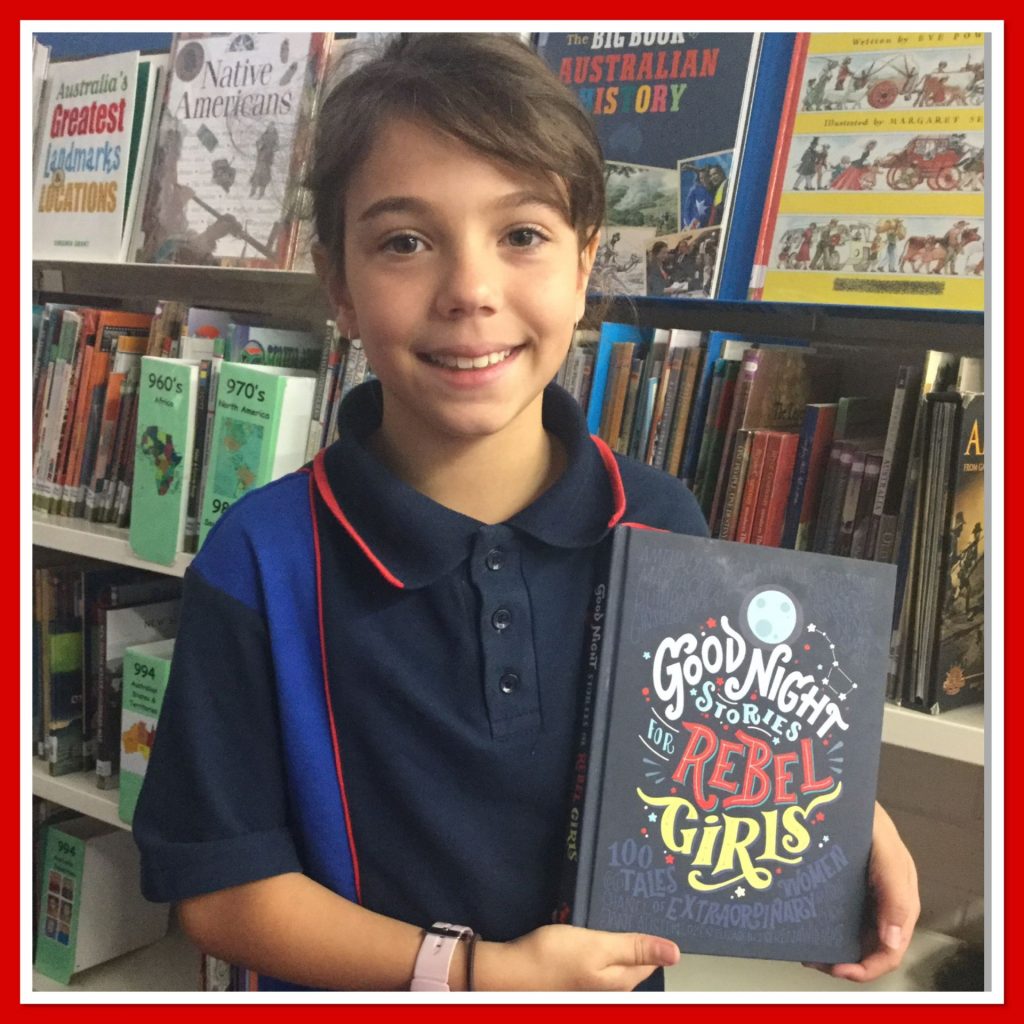 Goodnight Stories for Rebel Girls by Elena Favilli and Franseca Cavallo
This is a very inspirational book of true stories about rebellious women who stood up for their rights and equality. Featured are sports women, scientists, ballerinas, musicians, artists, explorers, mathematicians, and royalty. Illustrations of these women are by a collection of female artists.
My opinion on this book is very strong, just like these amazing women who have changed this world, allowing opportunities for females that never existed before. This is an absolutely incredible book, and my favourite person is Malala Yousafzai. Malala is a young activist with a very inspirational story. She stood up for the education of females and got shot in the head but survived and is still fighting for that education today.
"When the whole world is silent, even one voice becomes powerful" Malala Yousafzai
I recommend this book to all genders at any age. For a star rating I would give it 20,000 stars out of 5.